Interstate and International Travel
85% of our surgical (vas reversal / Peyronie's / microTESE) patients are interstate or international.  As the majority of our patients have to travel to visit with us, we have put together a few resources that we hope will be helpful. Be sure to check out the hotels page for special discounts for our patients! If you find any additional resources that you would like us to include, please feel free to send them to us via email, and we will include them going forward.
The nearest airport to our clinic is the Salt Lake City International Airport. To facilitate your travel arrangements, select from the link options below for more information on special hotel pricing, planning your travel, and nearby entertainment.
Click for more information on available food and entertainment options near Orem.
Our Out of State Patients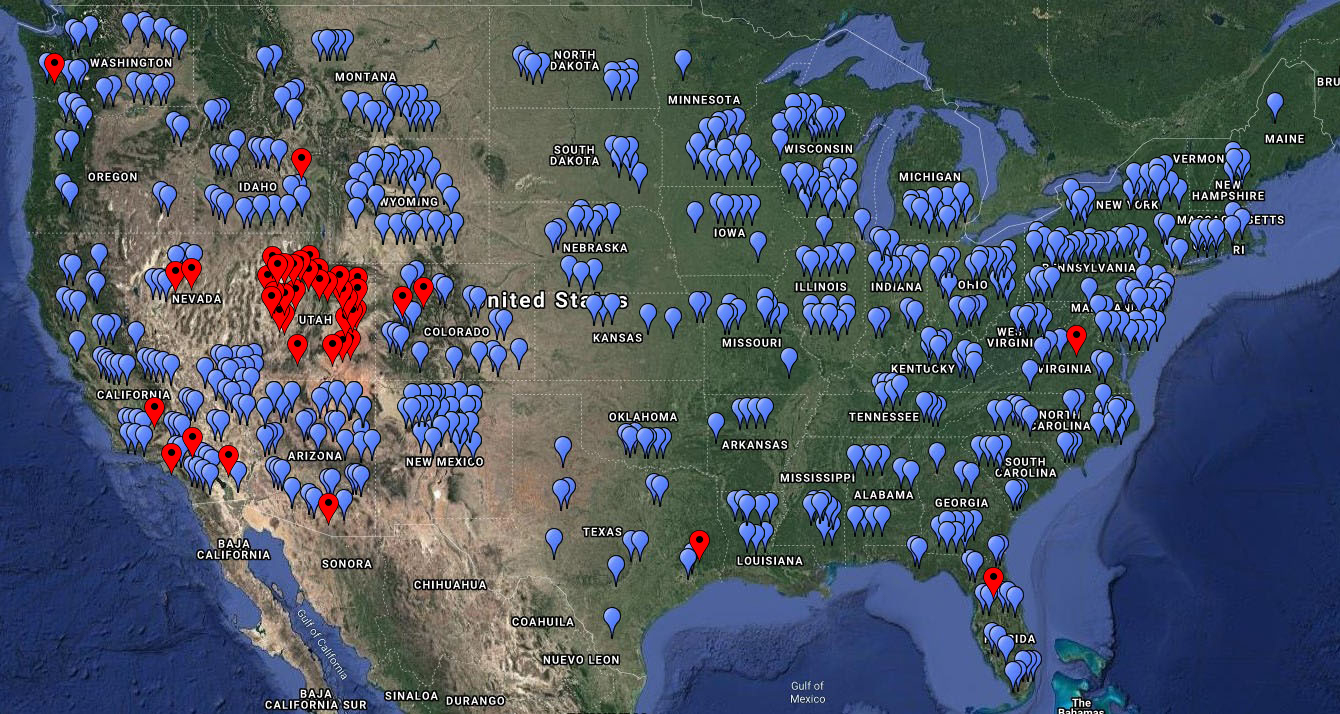 Blue pins represent individuals, red pins represent 50+ people. We have served patients from all 50 states!  (Last updated April 2022)
Our International Patients
*We have served patients from 16 different countries.
The closest pharmacy to our clinic is Salmon Drug. It's just a two minute drive! The following are the approximate charges for the post-op pain prescription (given to vasectomy reversal patients).
20 pills - $16
40 Pills - $23